Goldhofer consolidating its position on the Indian market Goldhofer and FKMT Technologies LLP have signed a joint venture agreement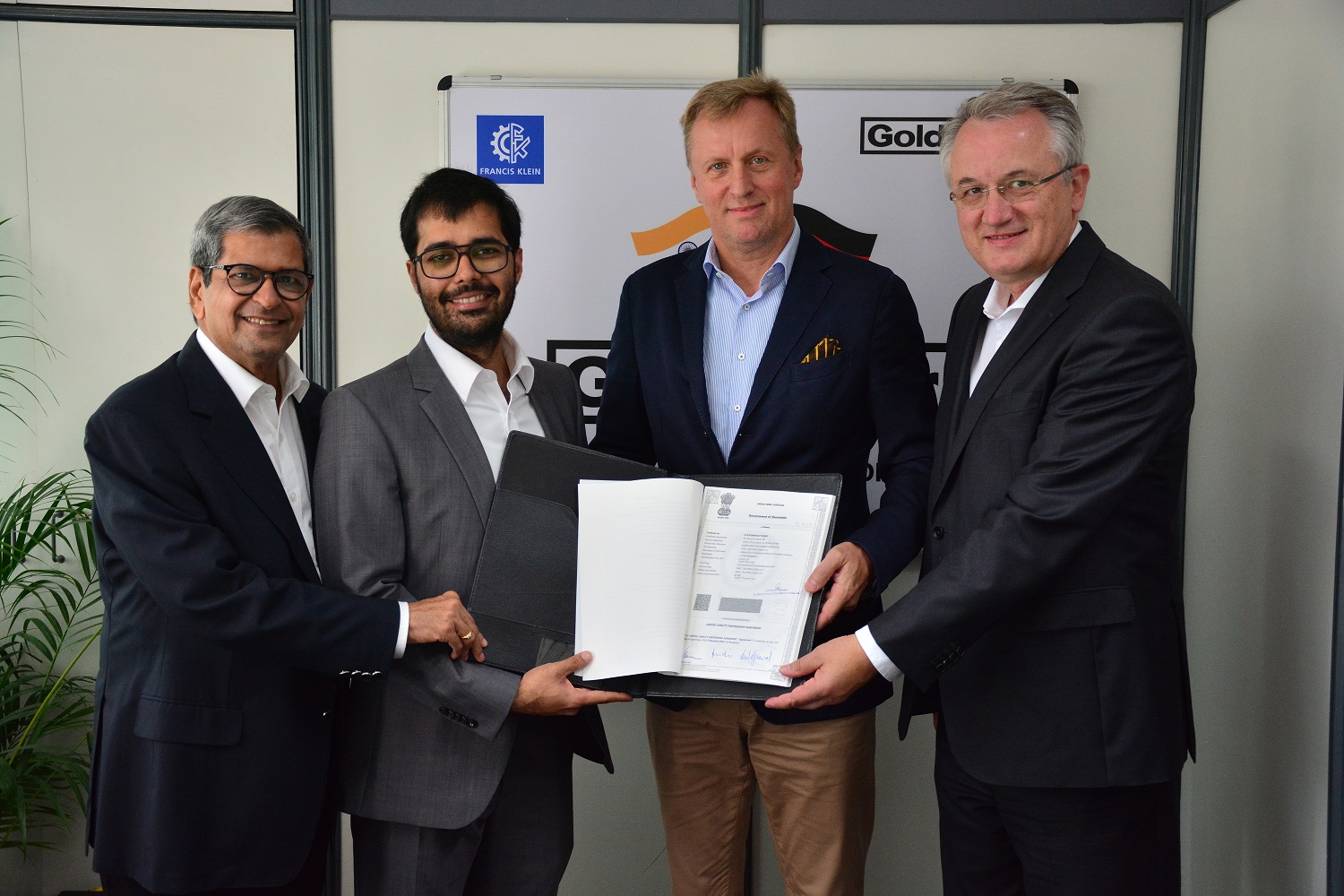 Goldhofer AG (Memmingen/Germany) and Francis Klein Machine Tools (FKMT) Technologies LLP (Bangalore/India) have signed a Joint venture agreement for the production of ground handling equipment. The subject of the agreement is the production and sales of the Goldhofer range of cargo and aircraft tow tractors for the Indian market and the establishment of a service hub and training center there. According to the plan, the first phase of operation in Bangalore will involve the manufacture of conventional »BISON« aircraft tow tractors and »SHERPA« baggage and cargo tow tractors.

The agreement with FKMT Technologies will enable Goldhofer to intensify its activities in the Airport Technology division in one of the world's fastest growing ground handling markets. "The joint venture agreement signed today is a first important step for us to respond to the growing demand for our airport vehicles on the Indian subcontinent. The predicted doubling of air traffic volumes in India by 2027 will only be possible with the help of more aircraft and thus more tractors. We are therefore delighted that we now have a proven and experienced local partner on board who will support us in developing and expanding our market presence in this dynamic environment," said Lothar Holder, CEO at Goldhofer AG and Head of Airport Technology, at the official signing of the agreement.

With over 70 years of experience, FKMT Technologies is dominant in India in the manufacture and also sales and marketing of advanced machine tools from global market leaders in Switzerland, Germany, USA, Japan and elsewhere. In addition, the company has been active for the past two decades in the manufacture of innovative machines and plants in India within the framework of production agreements established with leading European companies. For FKMT Technologies, the contract was signed by the company's directors Ghanshyam Agrawal and Anil Agrawal. "We are proud of the fact that Goldhofer – one of the world's market leaders for ground support equipment – has chosen our company to advance its market presence in India. The preliminary discussions convinced us that we are on the same wavelength with regard to high quality standards in manufacturing and a strong customer orientation," says Ghanshyam Agrawal. "We are very much looking forward to working with Goldhofer's experienced ground handling experts, which will certainly benefit both partners," Anil Agrawal adds.