GOLDHOFER DEFENSE GROUND SUPPORT EQUIPMENTYOUR RELIABLE GSE SOLUTIONS
Goldhofer is known for best quality and high efficiency products in the market. Our tow tractors move freight and aircrafts everywhere around the globe whether in the cold of Northern Europe, the heat of the Middle East or the humidity of Singapore and Australia.
At Goldhofer our defined goal is to deliver first-class products to our customers worldwide. With our high standards and conformity with laws and regulations we also ensure that defense customers have the best products at hand. All current aircraft tow tractors are already registered or will be registered in the future under NATO National Stock Numbering and meet the appropriate standards and requirements.
OUR EXPERTISE?OUR EXPERIENCE
Goldhofer stands for highest standards, quality and reliability in ground support equipment. Especially for defense operations reliability, agility, consistency and endurance are key when it comes to a mission's success.
We have a longstanding experience and history in delivering first-class solutions to defense customers worldwide and offer best-in-class products in cargo and aircraft towing as well as aircraft recovery.
So far we have delivered 850 aircraft tow tractors to more than 30 Air Forces, Armies, and Navies around the globe.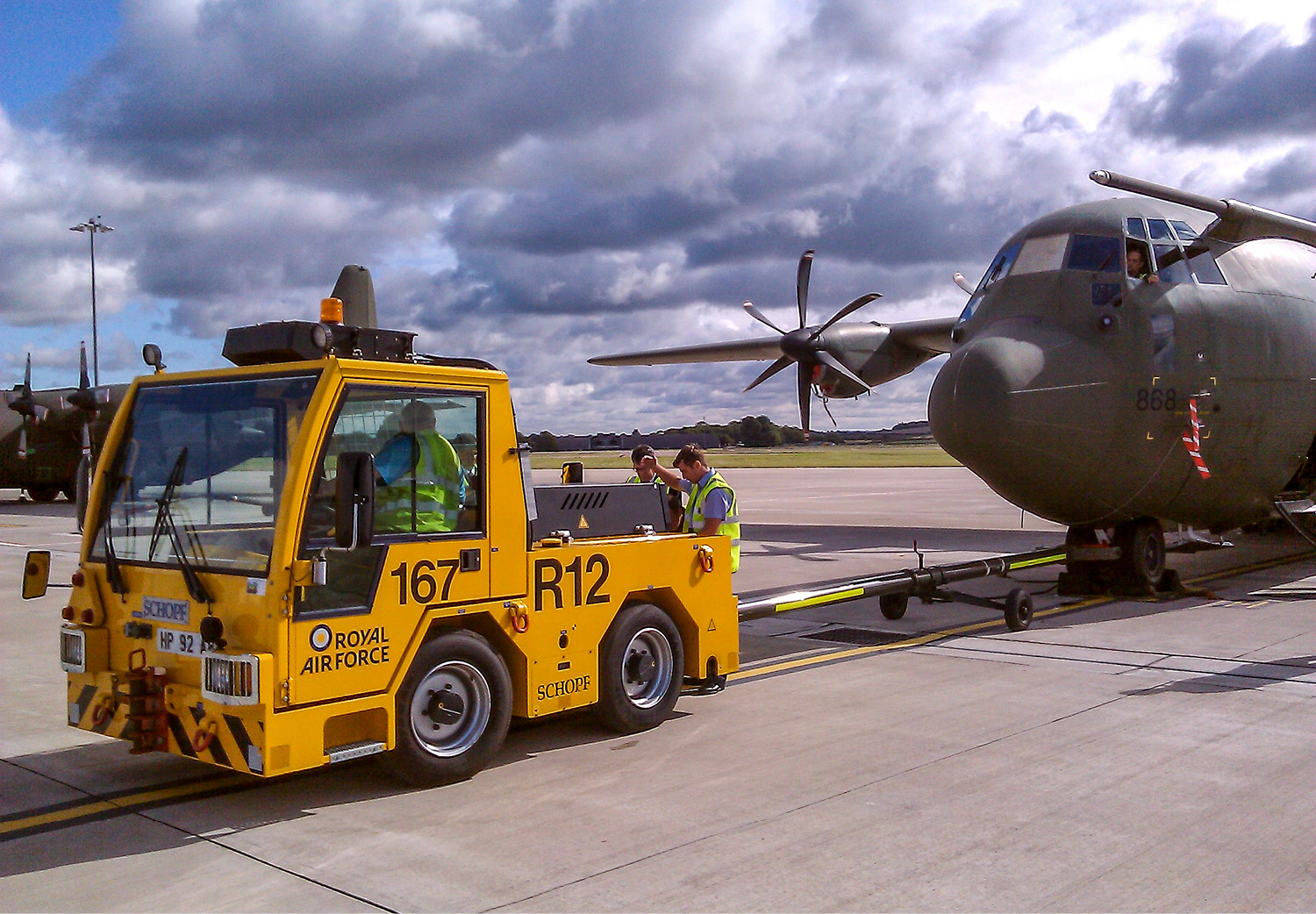 Longstanding expertise
Strategic supply based on operating parameters such as environmental conditions, time period or location
Consideration of maintenance and repair conditions on site
Collaboration with longstanding experienced service partners in conflict areas
Customized solutions for your operation
Customized support for specific individual missions
Long-term full-service support
Provisioning of spare parts and training of action forces for autonomous service

VALUE FOR YOUR MONEYOUR PRODUCT PORTFOLIO
VISIT USOUR NEXT TRADE FAIRS