You will require a separate record for each vehicle for the programs listed below. You can download it from our spare parts catalog under the "Mailbox" tab. In addition, a license key (dongle) is needed for the programs listed below. You can purchase one from your Goldhofer contact.
»easyVERSION«OVERVIEW & FUNCTIONS
»easyVERSION« is the ideal and powerful complement to your Goldhofer module vehicle and provides you with the daily support you need to configure the various vehicle combinations.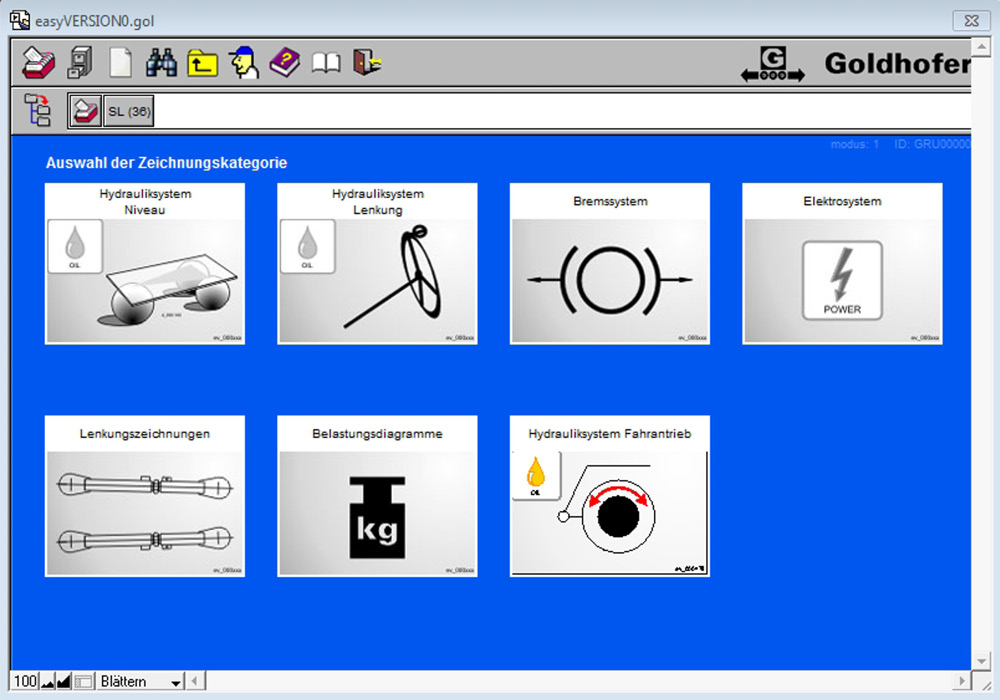 Configure individual vehicle combinations.
Pull up all of the necessary technical system drawings.
Archive the vehicle combinations created.
Display digitally or print out the results.
»easyLOAD«OVERVIEW & FUNCTIONS
»easyLOAD« is designed to calculate individual load conditions. They are simulated, analyzed and displayed in the software. For inspection purposes, the results are available as the basis of information and their output can be both digital and analog.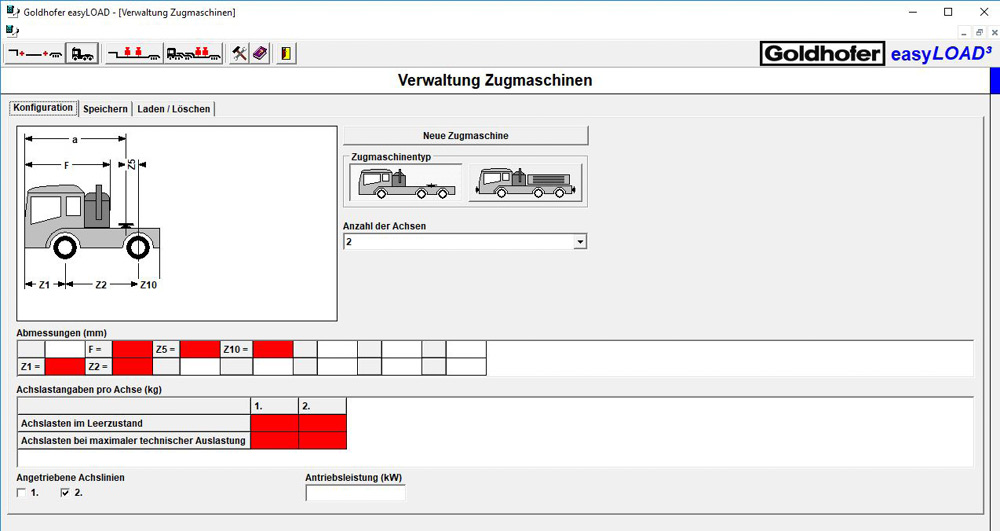 Generate, save and manage the vehicle combination using the graphic user interface.
Individual bearing points, container loads or a combination of both load types can be defined.
Evaluate and display the corresponding axle and fifth wheel loads as well as the bending moment load factor of the load condition.
Simulate the vehicles & loading bridge in the respective extension stage.
Digitally display or print out the information relating to dimensions, weights and loads based on the load condition for the vehicle & loading bridge.