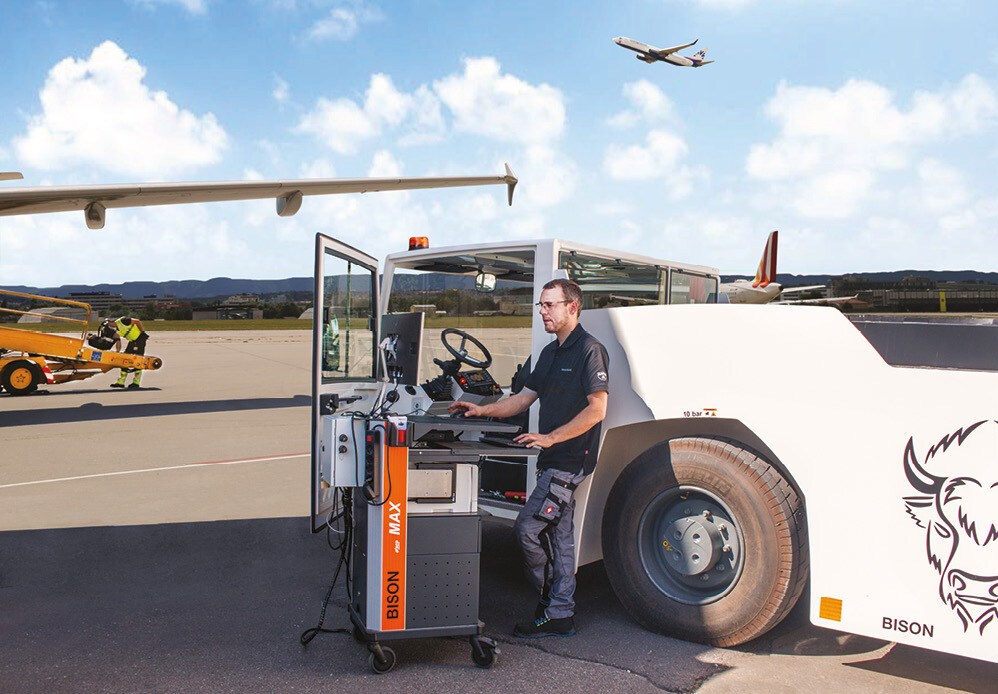 VEHICLE DIAGNOSIS
VEHICLE APPRAISAL

For the sustainable and efficient operation of your vehicles, our service technicians carry out a coordinated test procedure. Here, all vehicle details are recorded, evaluated and documented.

Our specialists check safety-relevant components for completeness and correct function, so you are always on the safe side.

You benefit from a complete technical overview of your vehicle as well as concrete recommendations for repairs or the replacement of components. After the test, we will provide you with a detailed test report with all important information.

1. COMPLETE OVERHAUL
We get your vehicle to nearly good-as-new condition, including warranty

2. MAIN COMPONENTS OVERHAUL
Increases the reliability and availability of your vehicle

3. VEHICLE-SPECIFIC REPAIRS
We repair your vehicle according to your wishes; for example, in order to continue operating it for a defined period of time

4. TEST REPORT - WHAT IS TESTED?
+ Frames and superstructures: Inspection of all relevant welded and bolted joints
+ Power train: Motor, hydraulic pumps, hydraulic drive motors and gears
+ Complete hydraulic system
+ Hoses, filters, accumulators, hydraulic pumps and hydraulic tanks
+ Control unit error memories are read out and evaluated
+ Overall sensor system of the aircraft tractor is checked and adjusted if necessary
+ Cooling capacity of the cooling systems is measured, all components are checked
+ All electronic components and wiring
+ Safety-relevant components such as brakes and steering
+ Safety devices, such as the emergency stop functions and GOTIS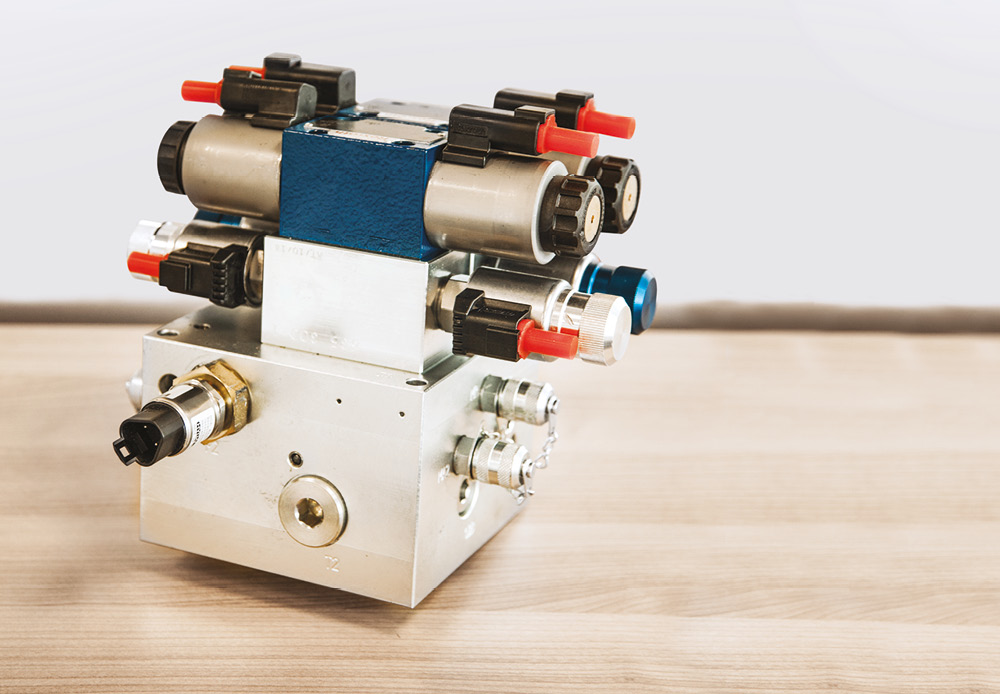 REVISIONS AND
COMPONENT OVERHAULS

Whether diesel or electric vehicles – with our components cycle, you can make your vehicle fleet reliable and efficient again, while saving a lot of money at the same time.

This not only saves you cash, but also enables you to use your vehicles for an especially long, efficient and thus sustainable period of time.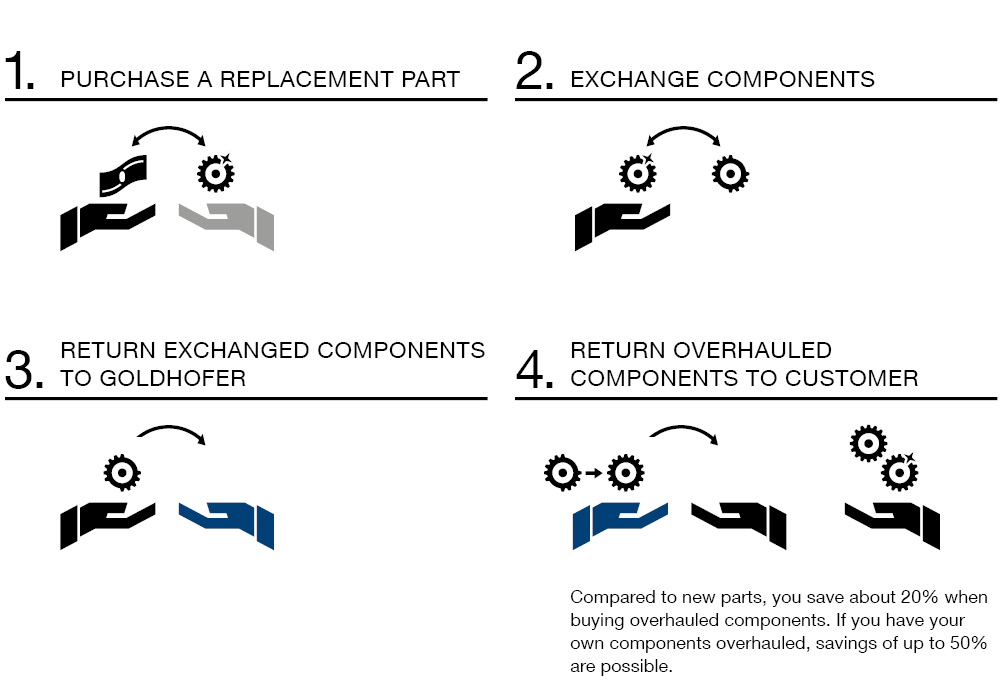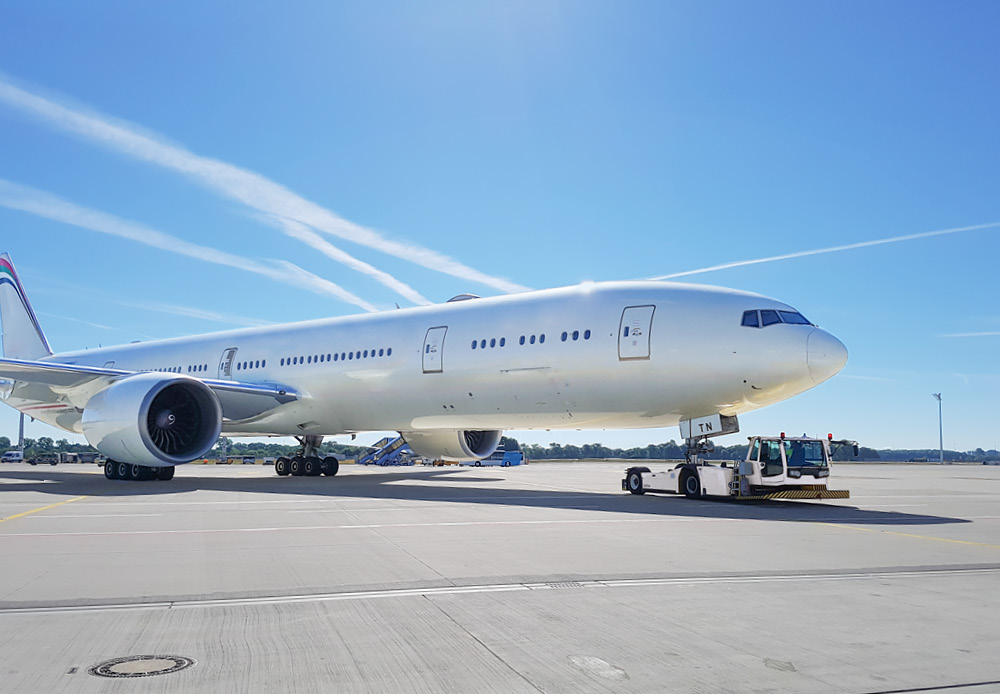 VEHICLE OVERHAUL
OPTIONS

With a general overhaul, your vehicles will be overhauled from the ground up with the manufacturer's expert knowhow, modernized and perfectly adapted to the current requirements.

We recommend this for approx. 15,000-20,000 operating hours. Your vehicle will be overhauled and brought up to the latest technical standard.

This means that aircraft tractors with well over ten years of service will continue to perform well every day for many years to come.

1. PREMIUM OVERHAUL (TECHNICAL AND VISUAL)

2. EFFICIENT OVERHAUL (TECHNICAL)

3. INDIVIDUAL OVERHAUL (FREELY DEFINABLE)