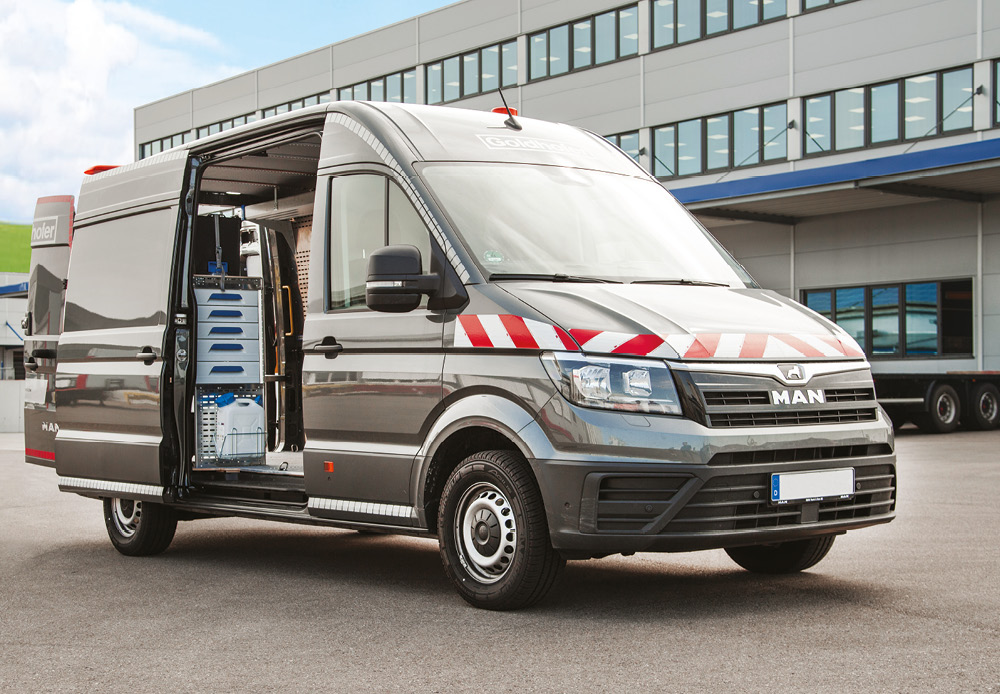 MODIFICATIONS AND
MODERNIZATIONS

To enable you to react flexibly to changing requirements, guidelines or structures, many of our vehicle innovations can also be retrofitted to older models. This way, you can be sure that you not only comply with all legal requirements, but also ensure a sustained, high degree of cost-effectiveness, safety and flexibility of use.

As your area of operation grows, our aircraft tractors will grow with it:

Conventional tractors can often be adapted to other aircraft types with additional ballast weights.

For towbarless tractors, this is possible through software upgrades and smaller reconstruction measures, depending on the vehicle type.

Options can also be retrofitted to cargo and luggage tractors in order to adapt the vehicles to new operating conditions.

POTENTIAL MEASURES:

+ Ballasting
+ Installation of various couplings
+ Damped clutch
+ Fire extinguishing systems
+ Expansion of the towbarless tractors' aircraft range
+ Air conditioning/parking heaters
+ Camera systems
+ Customer-specific features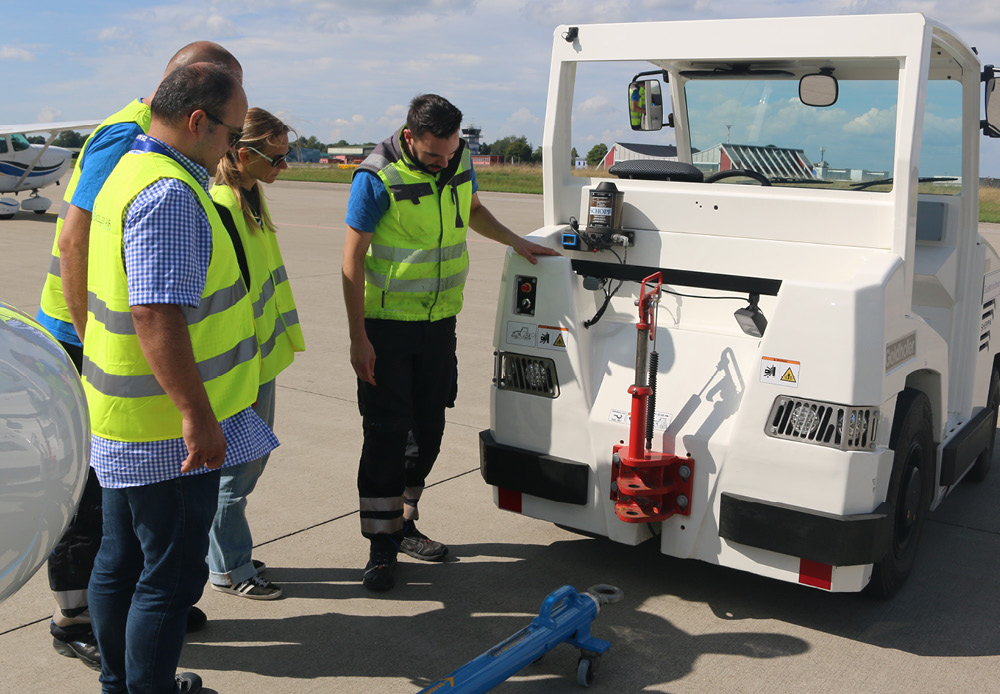 TRAINING

Our training program is as individual as your deployment requirements; we therefore tailor our training exactly to your requirements so that you can be sure that you are always using your fleet as efficiently as possible.

Because with the latest technology, our vehicles are designed for optimal, profitable use.

1. DRIVER TRAINING
To ensure particularly safe and economical operation, we train your driving and operating personnel in all relevant functions of your vehicle. We attach particular importance to safety and economy.

2. TECHNICAL WORKSHOP TRAINING
Various technical training courses around our products turn your workshop personnel into Goldhofer professionals. In particular, the potential of our electrically powered vehicles with »IonMaster« technology can be optimally exploited by competent workshop personnel.

3. INDIVIDUAL TRAINING
To optimally train your personnel, we create tailor-made training courses according to your requirements and wishes. We carry out all training courses both directly at our factory and at your premises.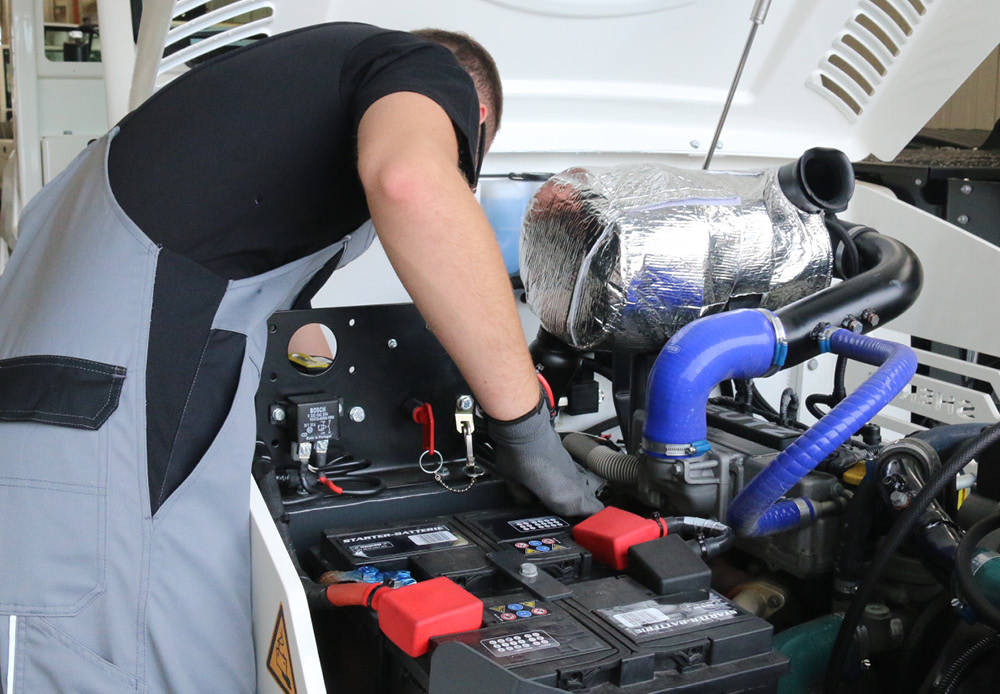 FULL SERVICE

We take over the planning and execution of all service work, repairs and point out necessary modifications and modernizations to you.

Concentrate on your core business – we'll take care of the service!

POSSIBLE SERVICES:

+ Execution of all repair and service work by our service technicians or authorized Goldhofer service partners on site
+ Repair maintenance
+ Preventive maintenance, execution of all prescribed maintenance tasks
+ Maintenance beyond the prescribed maintenance requirements
+ Exclusive use of original parts
+ Replacement vehicles
+ Scope and services individually configurable