»FAKTOR« 5 | »FAKTOR« 5.5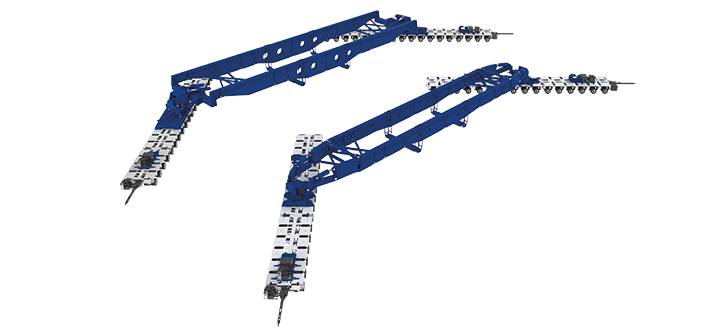 USED ALL OVER THE WORLD

Especially when transporting extremely heavy loads such as transformers, generators or other industrial components, high girder bridges are frequently in demand and to constantly demonstrate their full capacity in difficult infrastructures e.g. on bridges and other load-sensitive subsoils. Goldhofer's lateral beam bridges have been tried and tested worldwide and always guarantee a very good payload-to-dead weight ratio as well as maximum safety.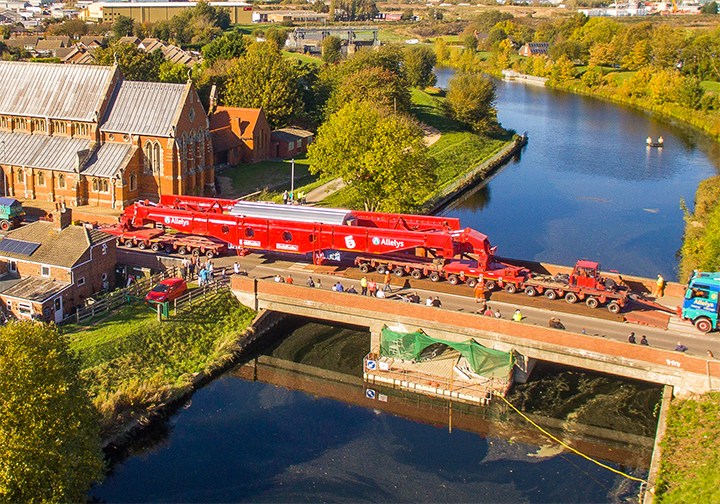 Unique ratio between payload and dead weight
Compact transport system customized to utilization conditions
Tried and tested, safe transport solution
High availability even under the most extreme conditions
Simple mobilization and shipping
Economic delivery to the desired location
+
Payload (depending on combination)
»FAKTOR« 5
»FAKTOR« 5.5

500 t
350 t
+
Lift height
»FAKTOR« 5
»FAKTOR« 5.5

1.80 m
1.60 m
+
Load widths
»FAKTOR« 5
»FAKTOR« 5.5

3.00-6.75 m
2.00-6.00 m
+
Load lengths
»FAKTOR« 5
»FAKTOR« 5.5

11.00-17.00 mm
11.00-17.00 mm
+
Axle configurations *
»FAKTOR« 5
»FAKTOR« 5.5

2x12-2x20
2x10-2x16
+
Beam
Lateral beam, vessel bridge
* thereby payload alteration
Our high girder bridges in action