SVAGAAT HAI!December 2021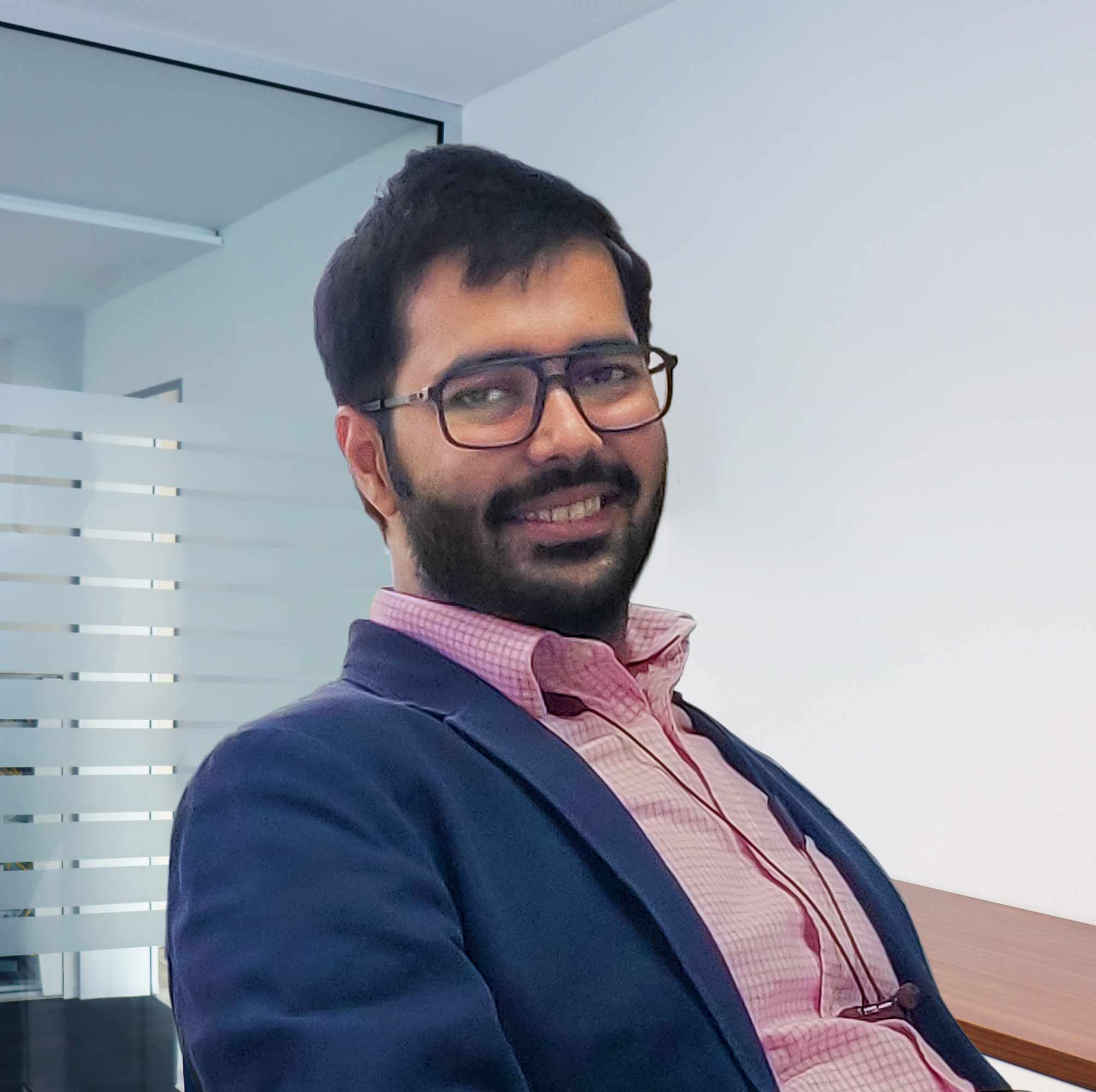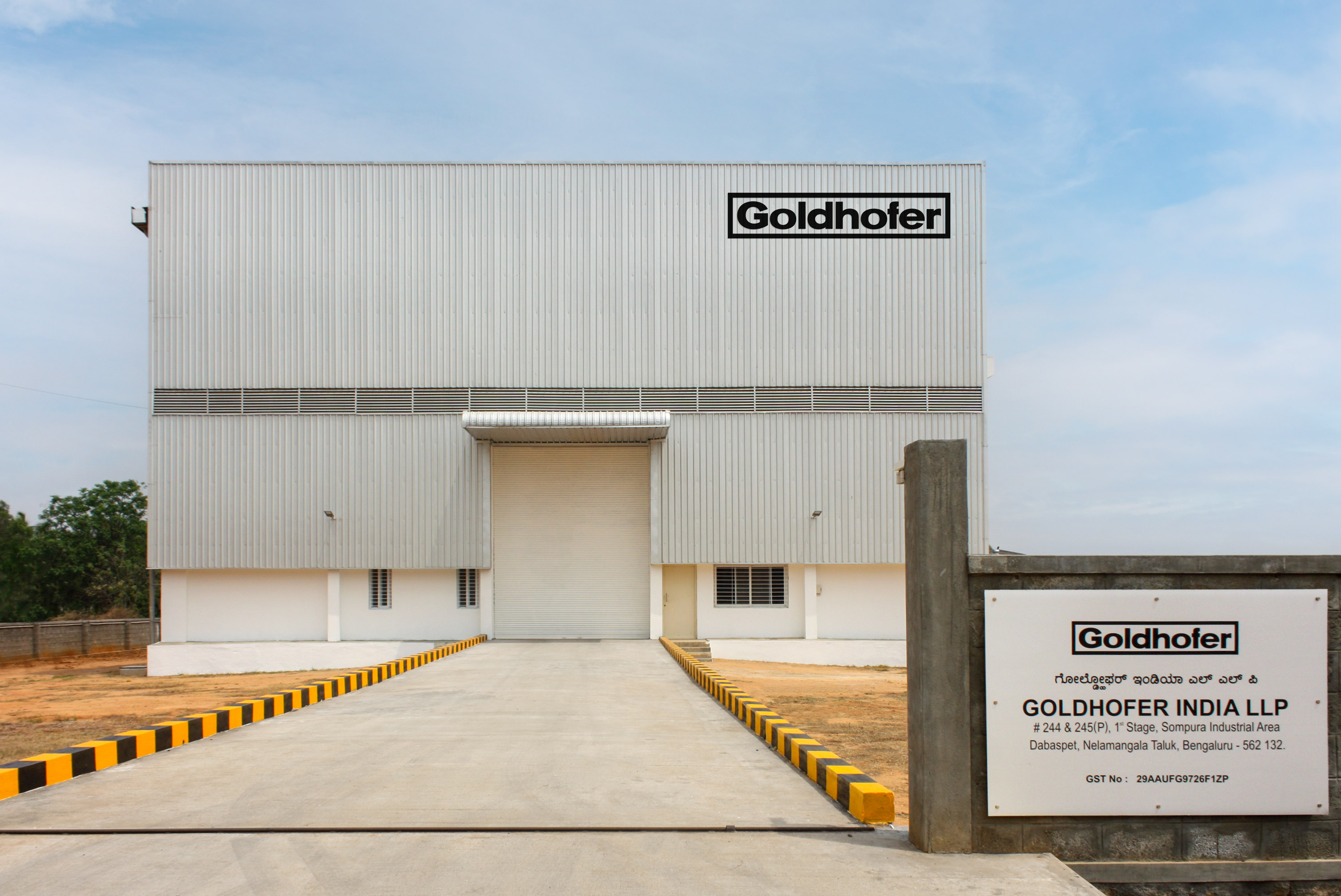 Goldhofer India is bringing 350 years of experience from Germany to the customers in a constantly growing Indian market. Founded in February 2020, progress was initially slow with two major lockdowns and other COVID-19 restrictions. The Indian subsidiary is located in Bangalore, southern India, and will provide sales and service support for the entire range of Goldhofer products and produce specific models on site.
Team
The team of several members is led by Director
Anil Agrawal, who is supported by Raghavendra Aparanji (Head of Operations). All team members are trained in sales and technical consultation, assembly, and service. Until the end of 2021 the workforce is expected to grow further.
Mission
Goldhofer India aims to bolster the Indian economy by supporting their customers with world class heavy-duty modular hydraulic trailers and special application equipment. "The key aspect for us is to be able to provide expert support to customers locally, whenever and however they need it," explains Director Agrawal. There are several large transport companies in India, and the demand for Goldhofer products is huge. Being local not only means employing regional workers; above all, it means speaking the same language – and not just literally. In addition to local expertise, it is cultural expertise that is crucial.
Current manufacturing plan
Customers around the world already trust in solutions for heavy-duty transport from Goldhofer – and that doesn't look any different in India. The THP/SL is planned to be the first product manufactured in India and can be ordered directly on site in both four-axle and six-axle versions.

Indian Consul General Sugandh Rajaram pays a visit to GoldhoferJuly 2019
In the framework of his journey, the Indian Consul General Sugandh Rajaram also visited the city of Memmingen, where he was received by the mayor Manfred Schilder with an entry in the Golden Book. Afterwards he visited the Memmingen-based vehicle manufacturer Goldhofer. Two members of Goldhofer Group´s Board of Directors, Friedrich Hesemann and Hubert Schaller, welcomed the diplomat responsible for Baden-Württemberg and Bavaria as well as Alexandra Hartge from the European Office. A tour of the production facilities and a demonstration with various vehicles were followed by talks on Goldhofer's successful activities on the Indian market and the potential for further cooperation on the subcontinent.

Sugandh Rajaram was clearly impressed by the production capabilities and size of the Memmingen-based vehicle manufacturer and also by the demonstration of Goldhofer's heavy-duty and special vehicles for the simple, fast and safe transportation of extremely heavy and large loads. Goldhofer already has several customers in economically booming India such as Lee & Muirhead Pvt. Ltd, one of the country's most prominent logistics companies. "With economic growth at 7.3 percent last year, India is one of the fastest growing economies in the world. That is why we are all the more pleased to see today's increasing demand for our vehicles and services in India," says Hubert Schaller.
Goldhofer consolidating its position on the Indian marketFebruary 2019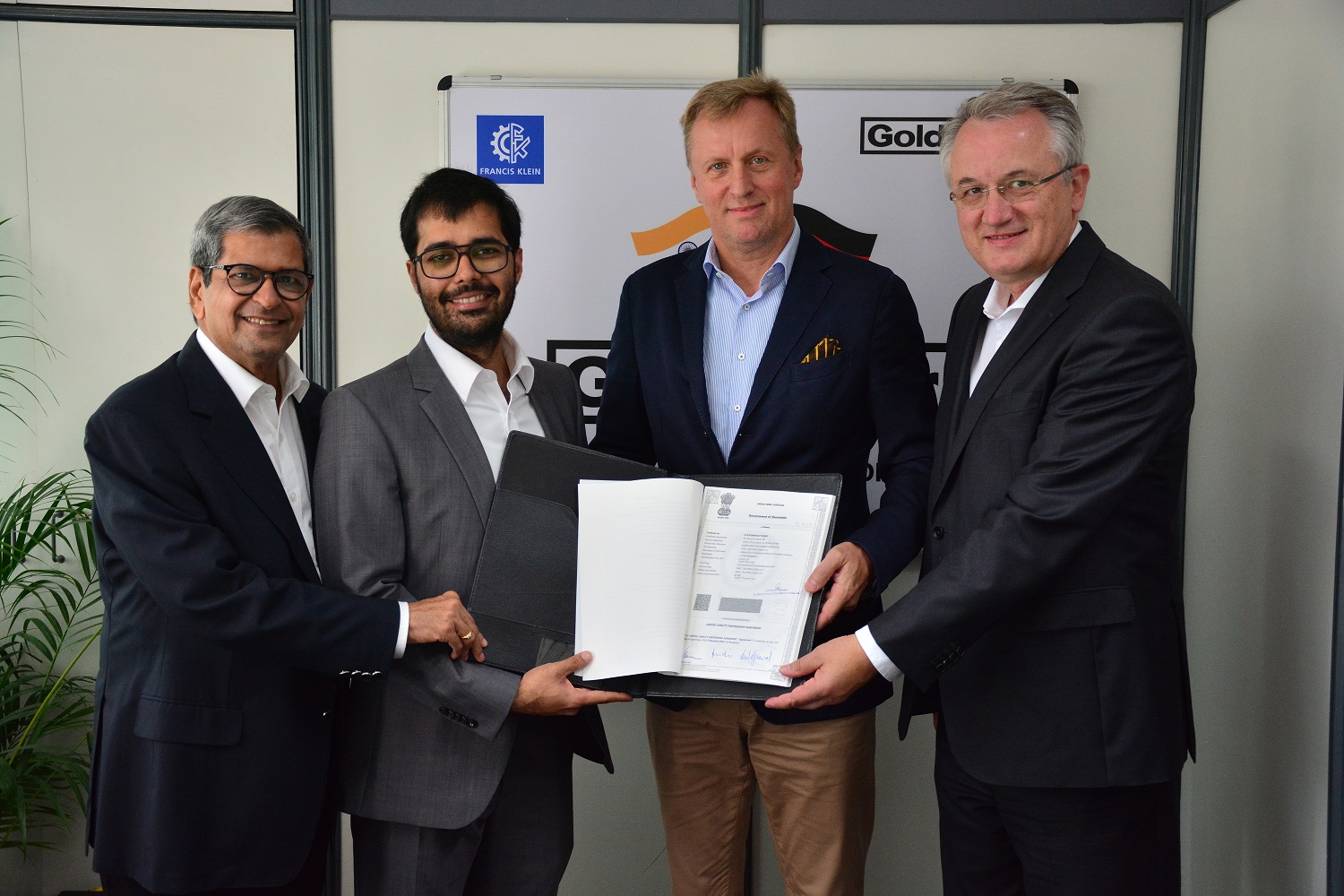 Goldhofer AG (Memmingen/Germany) and Francis Klein Machine Tools (FKMT) Technologies LLP (Bangalore/India) have signed a Joint venture agreement for the production of ground handling equipment. The subject of the agreement is the production and sales of the Goldhofer range of cargo and aircraft tow tractors for the Indian market and the establishment of a service hub and training center there. According to the plan, the first phase of operation in Bangalore will involve the manufacture of conventional »BISON« aircraft tow tractors and »SHERPA« baggage and cargo tow tractors.

The agreement with FKMT Technologies will enable Goldhofer to intensify its activities in the Airport Technology division in one of the world's fastest growing ground handling markets. "The joint venture agreement signed today is a first important step for us to respond to the growing demand for our airport vehicles on the Indian subcontinent. The predicted doubling of air traffic volumes in India by 2027 will only be possible with the help of more aircraft and thus more tractors. We are therefore delighted that we now have a proven and experienced local partner on board who will support us in developing and expanding our market presence in this dynamic environment," said Lothar Holder, CEO at Goldhofer AG and Head of Airport Technology, at the official signing of the agreement.

With over 70 years of experience, FKMT Technologies is dominant in India in the manufacture and also sales and marketing of advanced machine tools from global market leaders in Switzerland, Germany, USA, Japan and elsewhere. In addition, the company has been active for the past two decades in the manufacture of innovative machines and plants in India within the framework of production agreements established with leading European companies. For FKMT Technologies, the contract was signed by the company's directors Ghanshyam Agrawal and Anil Agrawal. "We are proud of the fact that Goldhofer – one of the world's market leaders for ground support equipment – has chosen our company to advance its market presence in India. The preliminary discussions convinced us that we are on the same wavelength with regard to high quality standards in manufacturing and a strong customer orientation," says Ghanshyam Agrawal. "We are very much looking forward to working with Goldhofer's experienced ground handling experts, which will certainly benefit both partners," Anil Agrawal adds.