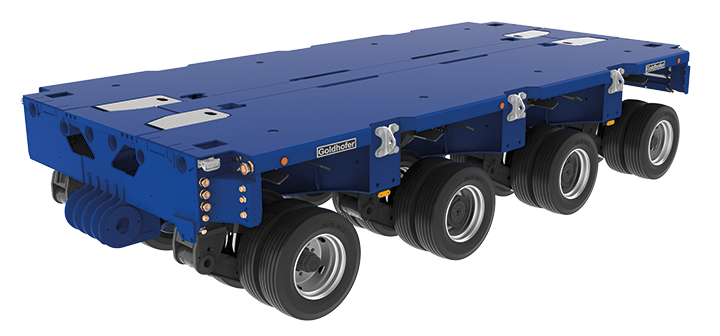 GETS GOING WHEN THE GOING GETS TOUGH

More performance with the mechanically steered PST/SL: Due to its enormous traction force, even the heaviest loads are light work to move. With the optional »SPEEDRIVE«, you gain even more versatility – because the PST/SL, like the »ADDRIVE«, can be utilized as a towed heavy-duty module for higher transport speeds.

»SPEEDRIVE«

The PST/SL heavy-duty modules can be supplied with switchable driven axles for even more profitability when in action. This therefore means that it can be utilized as a towed module with higher speeds of up to 80 km/h (taking into account country-specific regulations). By activating the drive unit, the load can be positioned at its destination with millimeter's precision without traction unit and without time-consuming and costly reloading. In addition, the »SPEEDRIVE« option enables you to tow the vehicle to the job site on its own axles.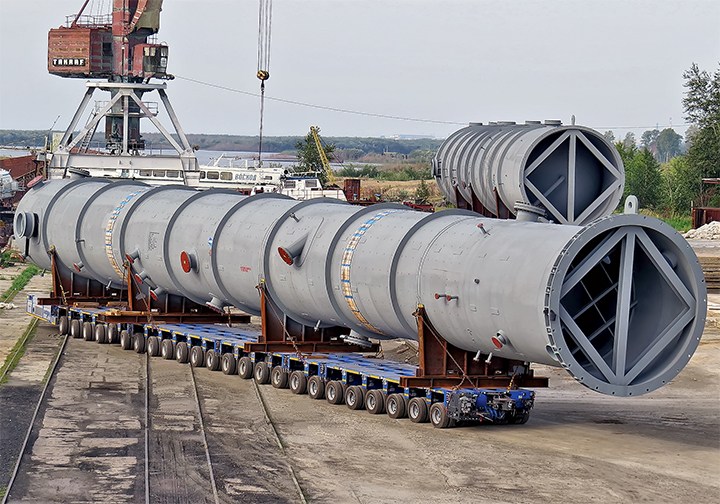 Extremely high traction force per driven axle line
Maximum incline capability less drive axles are required for the same incline
User-friendly operation concept
Fast and simple in operation
Combinable with other towed and self-propelled heavy-duty modules
More flexible fleet management
| | | | | |
| --- | --- | --- | --- | --- |
| + | | Twin tires | | 215/75 R 17.5 |
| + | | Axle load | | 45 t at 1 km/h |
| + | | Dead weight (4-axles) | | 15.3 t |
| + | | Axle compensation | | 600 mm |
| + | | Traction force (per driven axle line) | | 200 kN |
| + | | Vehicle width | | 3,000 mm |
| + | | Axle spacing | | 1,500 mm |
| + | | Max. steering angle | | ± 55° |
| + | | Number of axles | | 4, 6, 8 |
General Accessories

+

Radio remote
+
Cable remote
+
Emergency cable remote
PST PowerPacks
+
155 kW/210 PS, Width 2,400 mm, Deutz (TIER 3)
+
207 kW/280 PS, Width 2,400 mm, Cummins (TIER 4 FINAL & STAGE V)
+
360 kW/490 PS, Width 2,400 mm/ 3,000 mm, Deutz (TIER 3)
+
390 kW/530 PS, Width 3,000 mm, Deutz (TIER 4 FINAL & STAGE V)